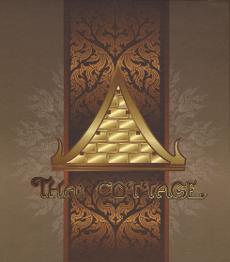 Thai Cottage

has the freshest food in town!
Opening times : Monday 6.00 pm - 11.00 pm Tueaday - Sunday 12 noon - 3.00 pm - 6.00 pm - 11.00 pm
10 % Discount on takeaways Tel : 01376504177
About Us
Delicious, healthy, affordable and fresh food for you and your family. That's what's on our menu – and we are glad you've stopped by for a little taste.
Food
We offer you and your family delectable freshly cooked authentic Thai meals to eat at our cozy restaurant, or you can order a takeaway. We can tailor a meal just for you, and of course, we also cater for events large and small.
Take a look at our menu (vegetarian options are also available), and come visit us. Enjoy your meal!
Philosophy
Our food is all made with fresh, authentic Thai ingredients . Let us know if you have dietary restrictions - our friendly staff will help you find just the meal you want.
Customer Reviews
"This is sample review from a sample source." -- Sample Client, Location
"This is another sample review from another sample source." -- Sample Client, Location
| | |
| --- | --- |
| | 1 River Yard, 149 Newland Street, Witham, Essex | 01376504177 |